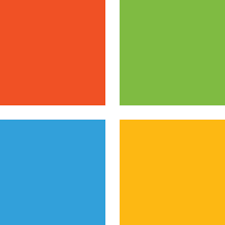 Avec la version Windows 10 1903 de Windows Assessment and Deployment Kit (Windows ADK), lors de la création du catalogue d'une image de déploiement (.clg), vous rencontrez l'erreur ci-dessous.
Windows SIM was unable to generate a catalog…

Cette erreur est causé par les utilitaires (ImgMgr.exe et ImageCat.exe) utilisés par WSIM. En effet dans la version 1903, ceux-ci sont a mettre à jour séparément après l'installation de WADK.
Sur la page de téléchargement de Windows System Image Manager (WSIM), il est possible de télécharger "Windows System Image Manager 1903".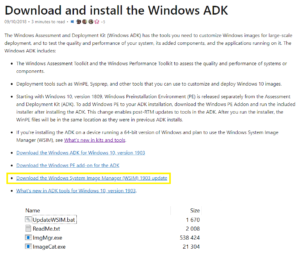 WSIM est composé de 2 tools (ImgMgr.exe et ImageCat.exe) qu'il faut manuellement mettre à jour en les remplaçants directement dans le répertoire d'installation d'ADK.
Nativement : "C:Program Files (x86)Windows Kits10Assessment and Deployment KitDeployment ToolsWSIM"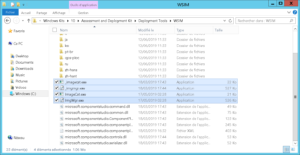 Liens annexes