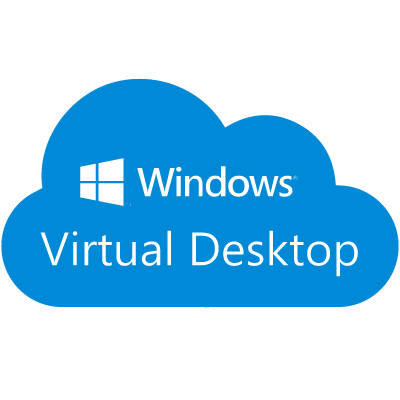 Cela fait quelque temps que je souhaitais tester Azure Virtual Desktop avec l'option "Azure AD Join". Certes, les projets AVD sans Active Directory ne sont pas encore majoritaires, mais l'idée d'un monde sans AD commence à prendre de l'ampleur et avant de déployer une solution, une petite phase de tests s'impose toujours.
Durant mes tests, j'ai eu pas mal de difficulté lors de l'authentification avec un compte AzureAD. D'où la rédaction de cet article en avance de phase sur le sujet.
Lors de l'authentification RDP sur la machine AVD, j'ai rencontré ce message d'erreur:
"Your credentials did not work. The credentials that were used to connect to XXXXXX did not work. Please enter new credentials."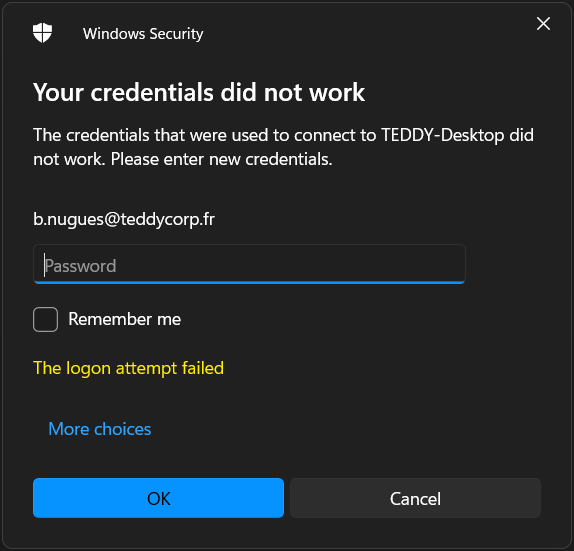 Pour les habituer de l'administration Windows à l'aide de RDP, ce message est commun. J'ai encore taper mon mot de passe trop vite … Mais dans ce cas si, non. Mon mot de passe est correct.
Au niveau IAM, mon utilisateur a bien le droit de se connecter sur les machines de mon pool AVD (Virtual Machine User Login).
Le souci est un petit peu caché et les KB Microsoft et je suis passé à côté de l'information.
Il est nécessaire d'ajouter dans les propriétées du fichiers RDP sur le Pool AVD, la propriétée "targetisaadjoined:i:1".
Dès lors que l'attribut "targetisaadjoined:i:1″ est préseant l'authentification avec un compte AzureAD fonctionne. Il est nécessaire de préciser que le client Remote Desktop que j'utilise est installé sur une machine enrôlée dans un autre domaine AzureAD.
Bien dommage que cette option ne soit pas positionnée par défaut, car dans la majorité des cas d'usage d'AVD, l'accès à l'environnement AVD se fait à l'aide de client complètement externe à l'environnement AzureAD.