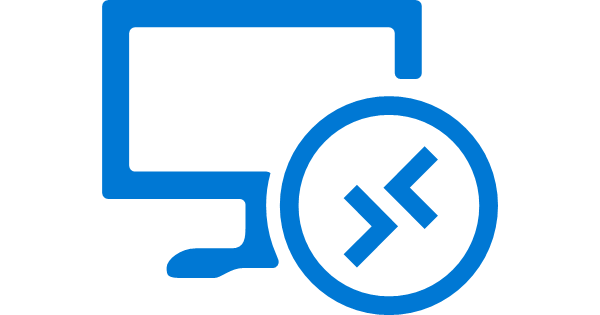 Voici quelques nouveautés sur Azure Virtual Desktop pour le mois d'octobre 2021.
Après la sortie officielle de Windows 11 le 05 octobre 2021, Azure Virtual Desktop supporte officiellement Windows 11 sous les deux principales éditions :
Windows 11 Enterprise
Windows 11

Enterprise multi-session 
À nous de commencer les tests et migrations vers ce nouvel OS !
Sachant que les modèles d'administration pour Windows 11 sont déjà disponibles :
Ainsi que les security baseline :
Et Virtual Desktop Optimization Tool à lui aussi été mis à jour (21H2) :
"This version of the VDOT tool now supports Windows 11. There is a new configuration folder called '21H2′ that is used if run on Windows 11. There are very few changes from previous builds. As always, please open a new issue if a problem is encountered running this tool."
RDP Shortpath passage en GA
Après presque une année d'attente (novembre 2020), RDP Shortpath est désormais disponible en disponibilité générale !
Pour rappel, RDP Shortpath permet d'utiliser les liens VPN /ExpressRoute en lieu et place de la liaison internet publique.
Le client Remote Desktop nécessite toujours une connexion à internet. En effet l'authentification est toujours réalisée par Azure AD ainsi que l'accès aux ressources. Seul le protocole RDP (connexion client <–> VM) utilise la connexion VPN. En plus de l'utilisation de la liaison VPN /ExpressRoute, le protocole RDP dans cette configuration si utilise UDP sur le port 3390. Cette configuration offre un gain intéressant que ce soit en termes de consommation réseau que de latence.
Mise à jour de la protection contre les captures d'écran
Cette fois un petit plus au niveau de la sécurité des données. La protection contre les captures d'écran a été mise à jour. Celle-ci est désormais disponible sur les clients MacOS. Et dans les régions Azure Government et Azure China.
Mise à jour d'Azure AD-joined
La possibilité de joindre les bureaux virtuels uniquement dans Azure AD et ainsi s'affranchir de la couche Active Directory moyennant quelques limitations est désormais disponible sur les régions Azure Government and Azure China.
Notons que l'option d'enrôlement dans Intune reste quant à elle uniquement disponible sur Azure Publique.
Modification des modèles ARM
Des modifications significatives des templates ARM pour AVD auront lieu à partir du 1er novembre 2021. Ok, ce n'est as une évolution à proprement parlé du produit, mais si vous avec automatiser le déploiement de vore ressource à l'aide d'ARM, il conviendra certainement de mettre à jour ceux-ci. Plus d'infos sur le blog MS :
Autoscale disponible en public preview
Une fonctionnalité que j'attendais depuis longtemps et qui à mon gout manquait dans l'offre AVD. Cette feature sera à tester rapidement (je n'ai pas encore eu le temps encore).
Il y a tout de même quelques contraires à prendre en charge.
Pour plus d'informations sur cette nouvelle fonctionnalité qui sur le papier semble prometteuse, le blog MS :